The Real Estate Board of Greater Vancouver (REBGV) reports that residential home sales in the region totalled 43,999 in 2021, a 42.2 per cent increase from the 30,944 sales recorded in 2020, a 73.6 per cent increase from the 25,351 homes sold in 2019, and a four per cent increase over the previous all-time sales record of 42,326 set in 2015
It's no surprise that we keep seeing a supply issue with Buyers outnumbered by the amount of listings.The total number of homes currently listed for sale on the MLS® system in Metro Vancouver is 5,236, a 38.7 per cent decrease compared to December 2020 (8,538) and a 26.7 per cent decrease compared to November 2021 (7,144).
Low Inventory fuels Buyers and Bidding
"Home has been a focus for residents throughout the pandemic. With low interest rates, increased household savings, more flexible work arrangements, and higher home prices than ever before, Metro Vancouverites, in record numbers, are assessing their housing needs and options," Keith Stewart, REBGV economist said.
This is the lowest amount of listings we have seen in a 10 year period for the Greater Vancouver. With lack of inventory, and and excess of buyers, we continue to see multiple offer after multiple offer.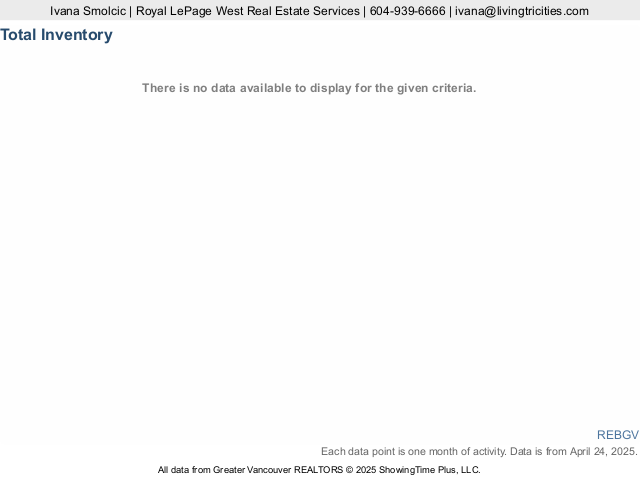 Where do we go from here?
The number of Buyer and Sellers remains similar for detached homes, but we continue to see a widening gap for townhouses and condos. The amount of buyers now coming into the market, and there is not enough inventory. Shortage of homes being constructed with labour/material shortages, and the in between 'townhomes' are few and far-between. There is a big gap between the detached and attached market, and the slightly more affordable townhomes not being built in the same amount of numbers as condos.
It is really an inventory nightmare for buyers as they struggle to change their needs for an ever changing market. Presale developments that offer an alternative.  You only have to put down a small percentage, and wait 2-3 years. In that time, you can save for your down-payment, continue to work and increase your salary so that your income is higher.
For help on where to start, I am always here to help
778.686.8344
ivana@livingtricities.com